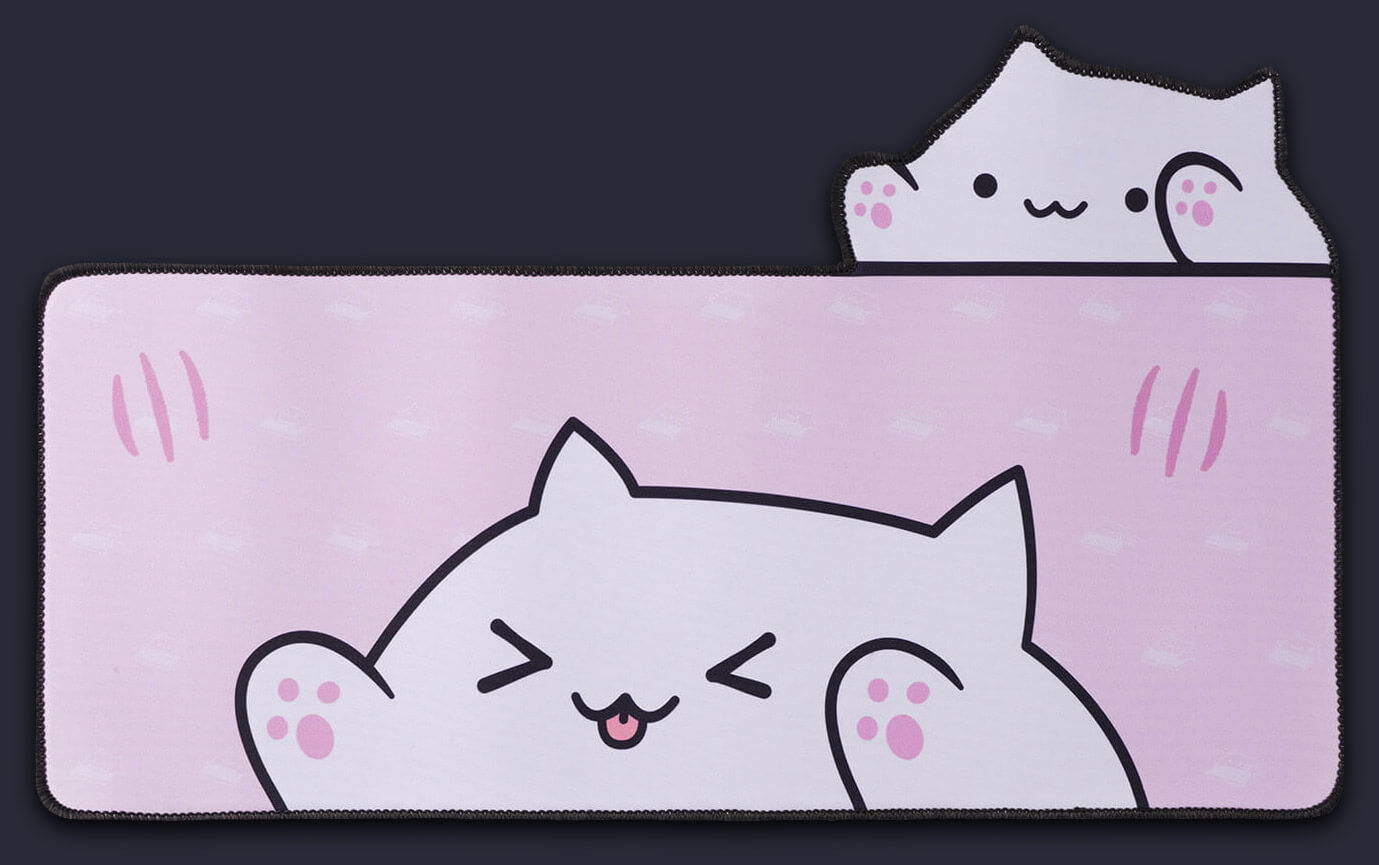 Paws right there! Don't Alt-Tabby away!
This is not just any mousepad. It's better. It's a catpad.
A purrfect accompaniment to your keyboard and mouse, this ameowzing deskmat series features a friendly feline friend cheering you on as you go clickitty clackitty.

Coming in a broad array of colors, and in 3 different sizes from the typical 900mm width (XL) to smaller 'keyboard coaster' sized for TKL (M) and 65%/75% (S) keyboards ; you'll find a variety of options to match most desk setups. The pawsibilities are endless!
Inspired after illustrating an adorable animation of a chubby cat tapping away at a keyboard, the designer Boba integrated those keyframes within the pattern design to also provide a subtle but fun backdrop.
You've really gotta be kitten yourself if this wouldn't make a mlemorable addition to your desktop.
The smaller sizes are just as thick as the XL, and are designed to fit under the keyboard to give enthusiasts a way to have that extra layer of depth of sound without having to cover their entire desk, whilst also being highly portable. The XL range notably features a waterproof surface treatment, because this Bongomat does not like getting soaked.
Whether at work or play, this cute catpad will leave you feline extra pawsitive!
All product photos below are photos of prototypes.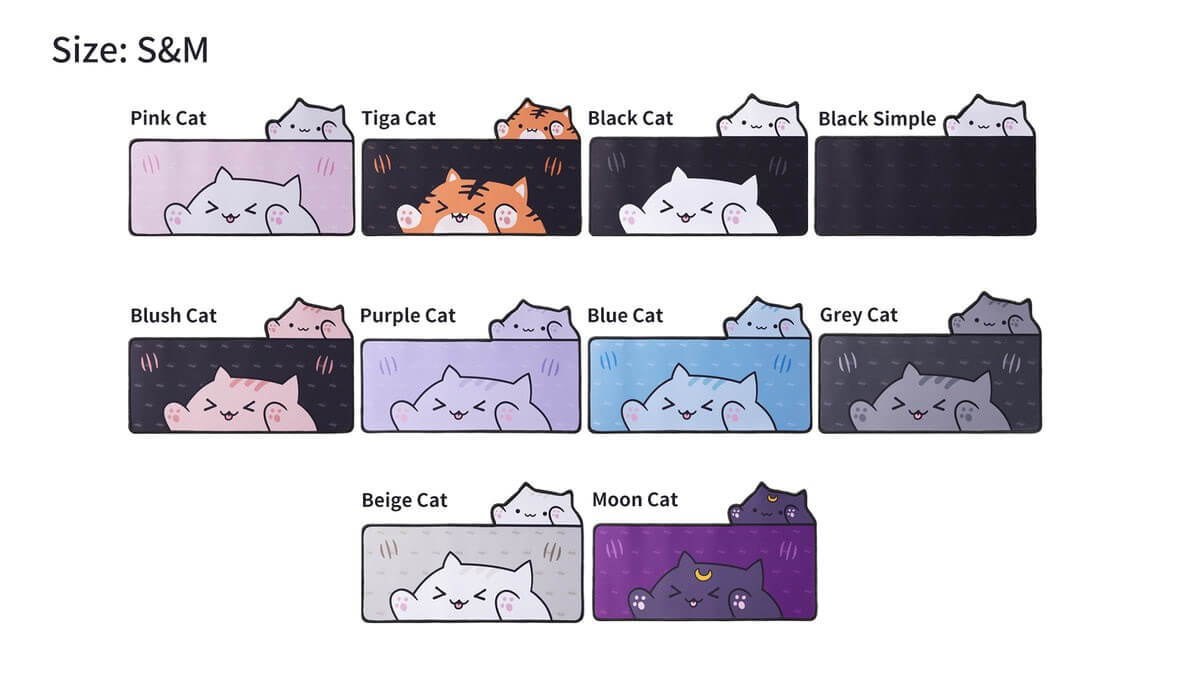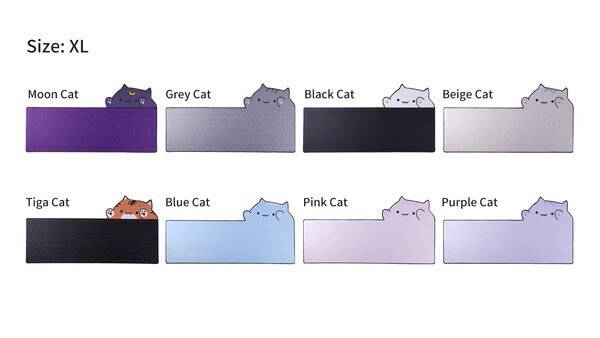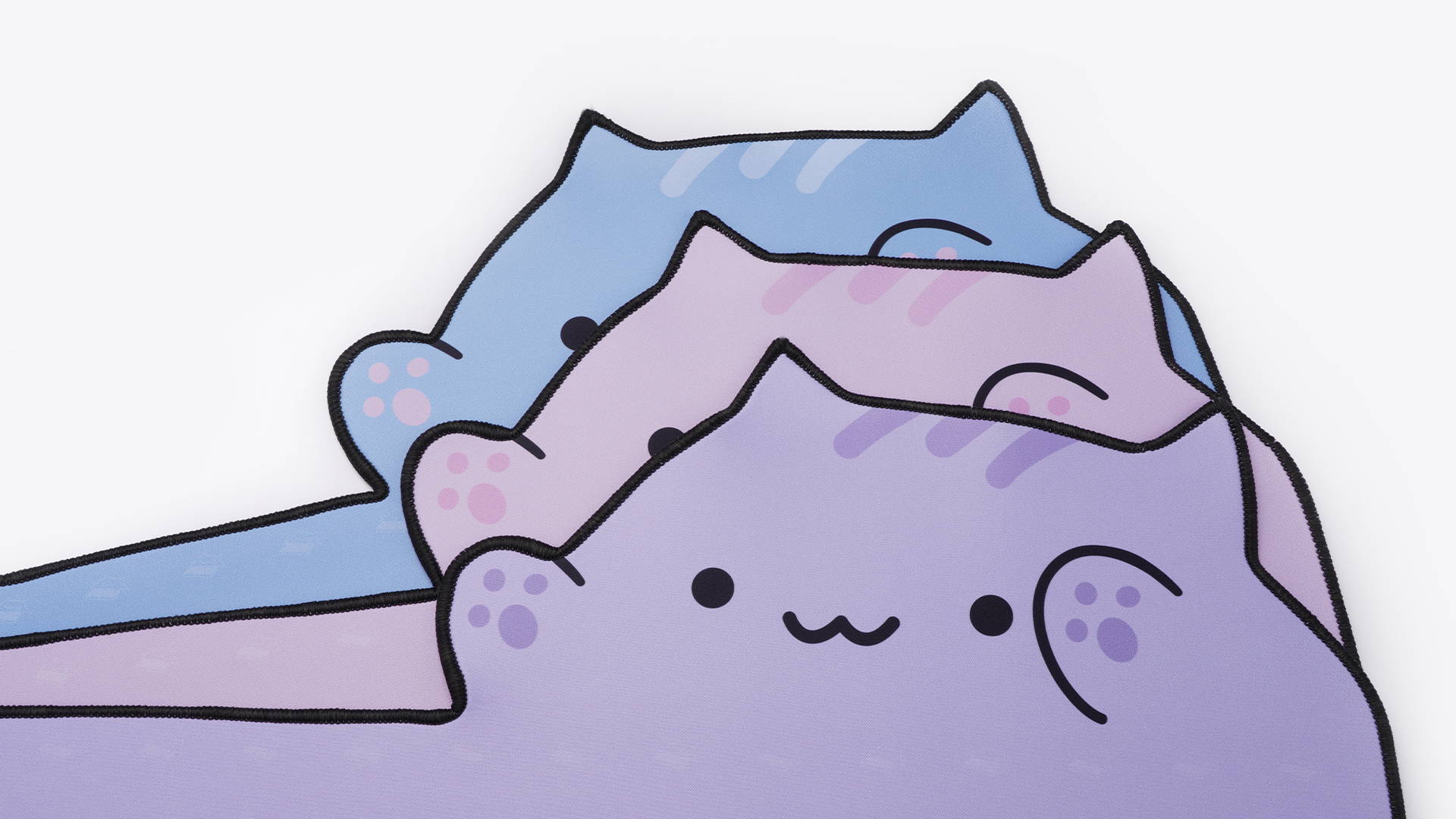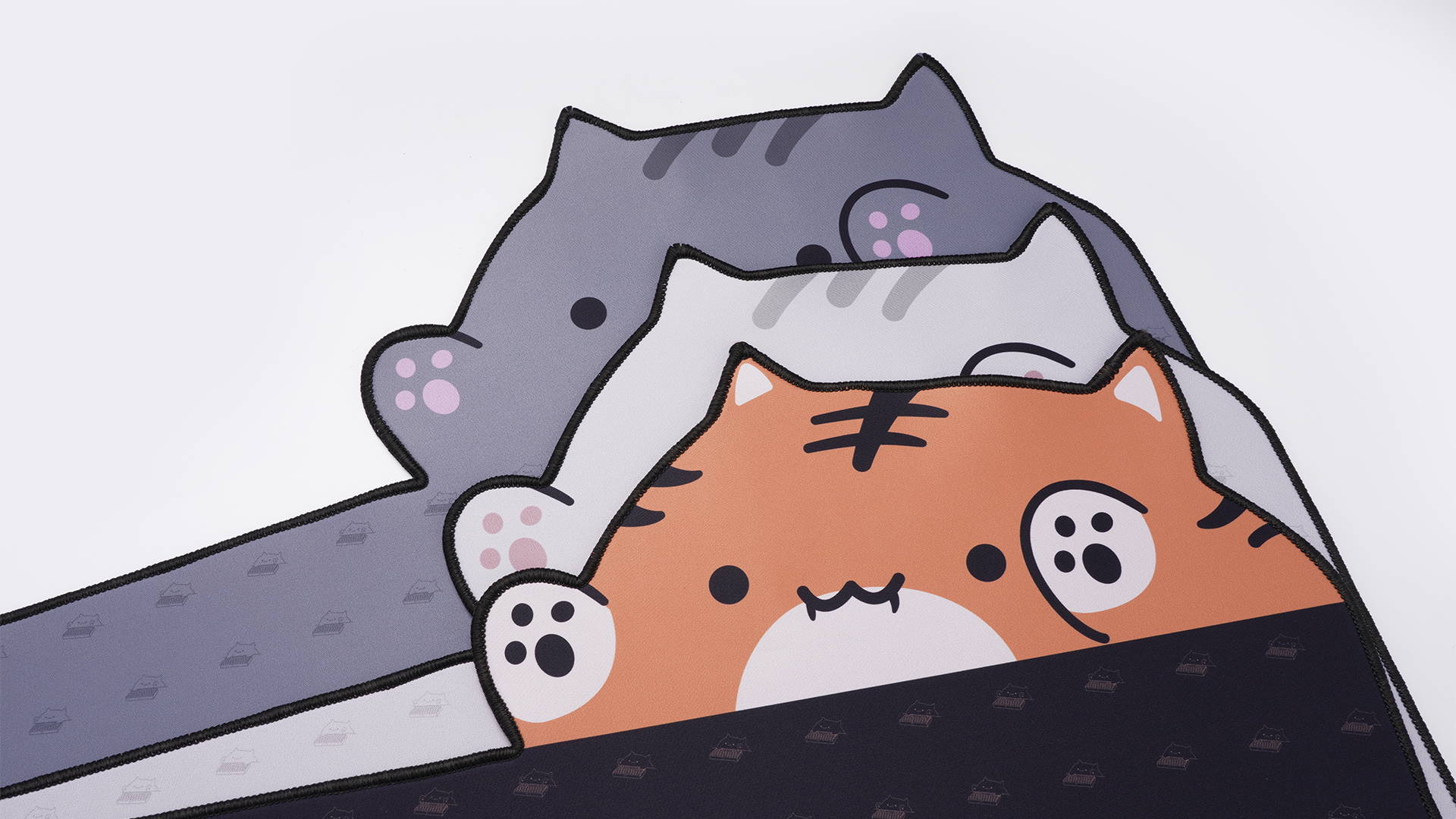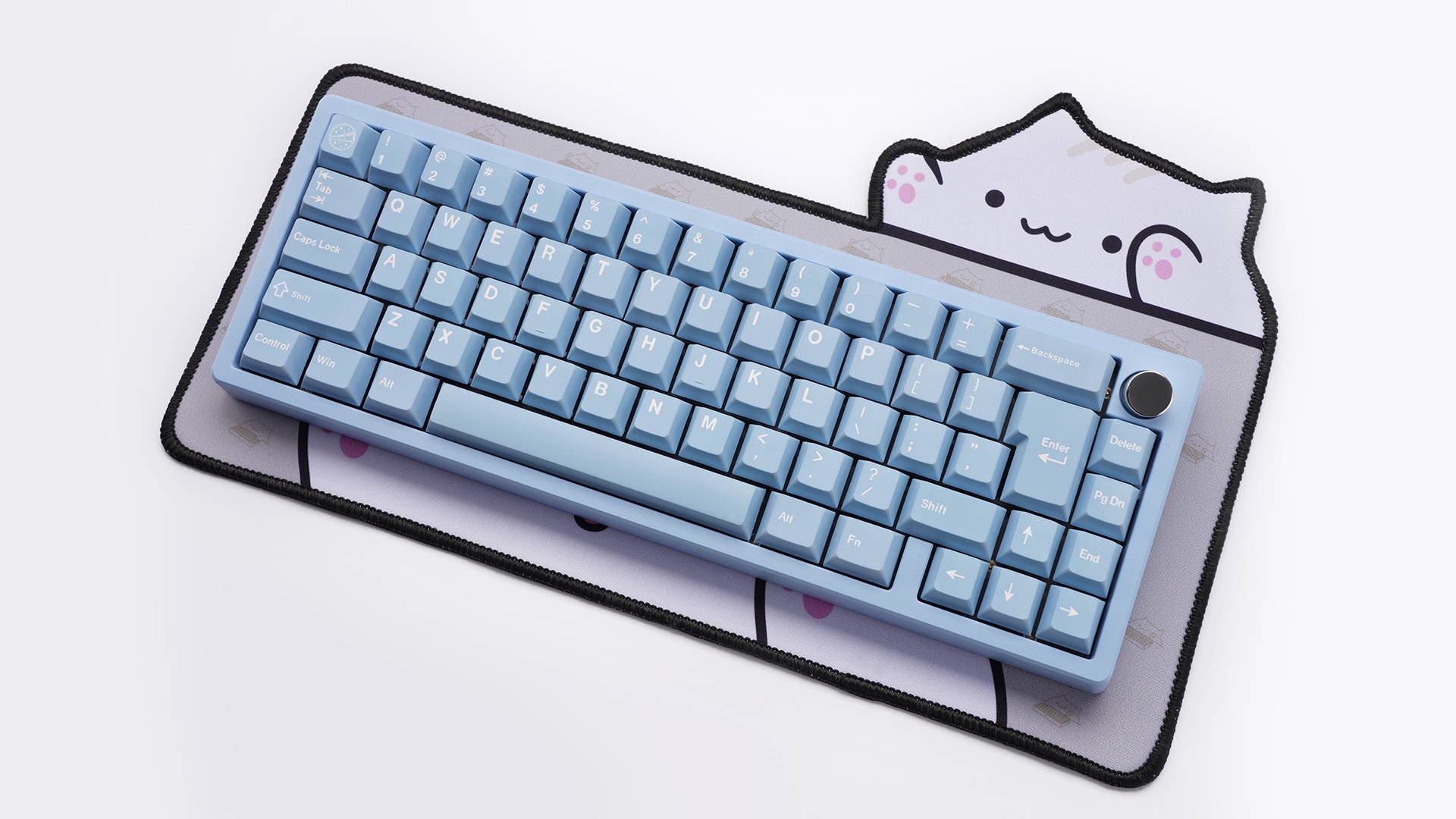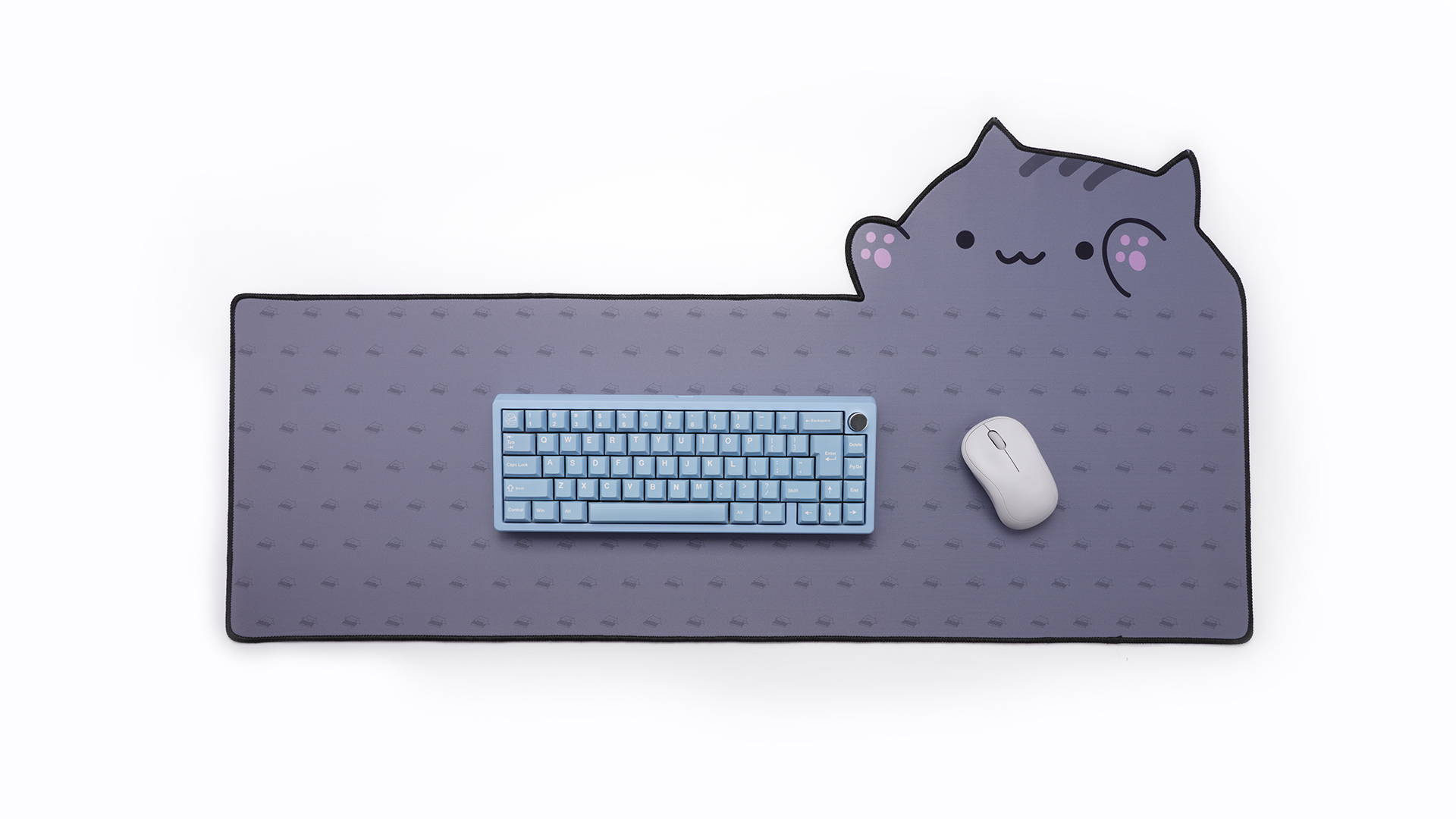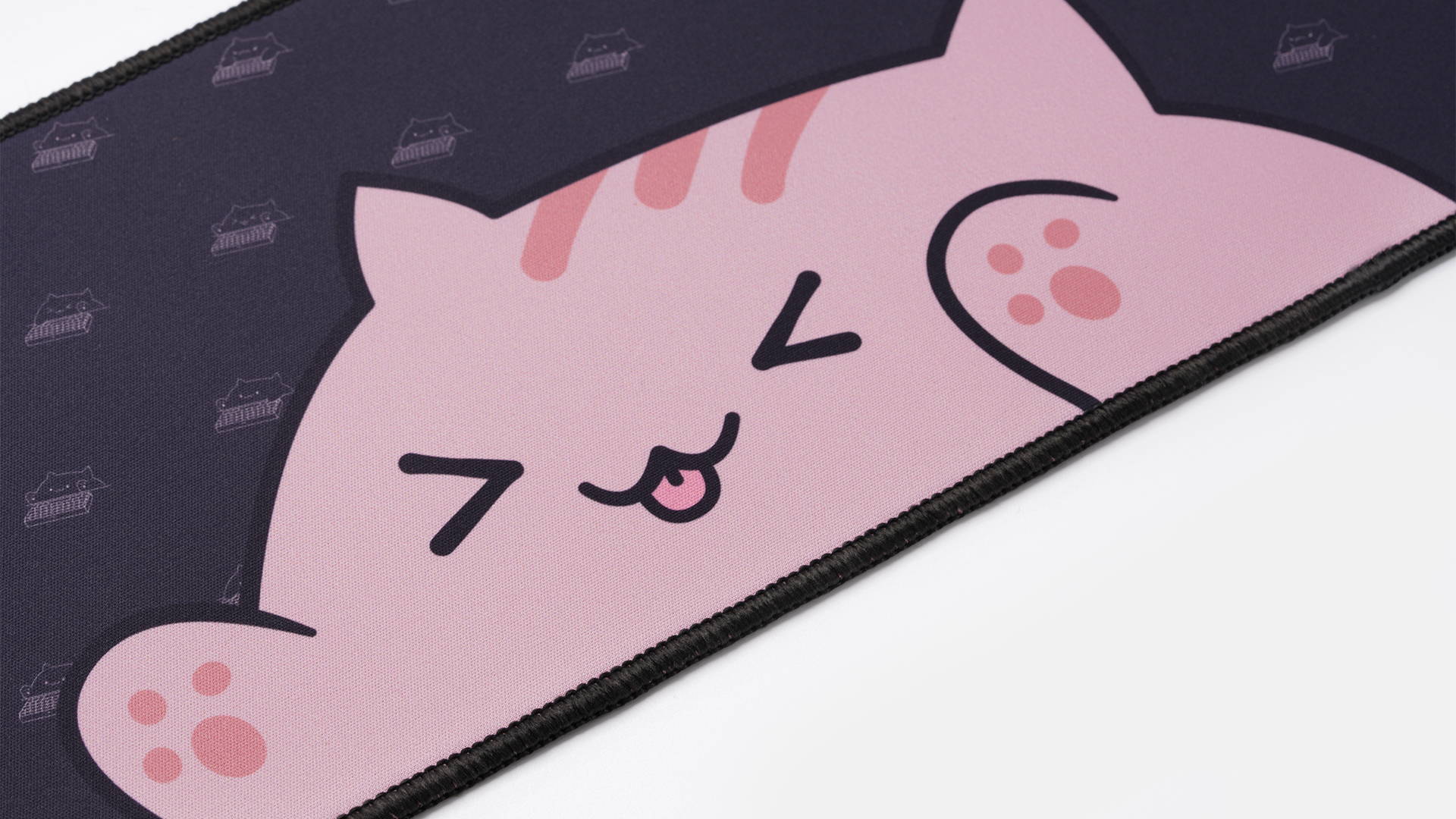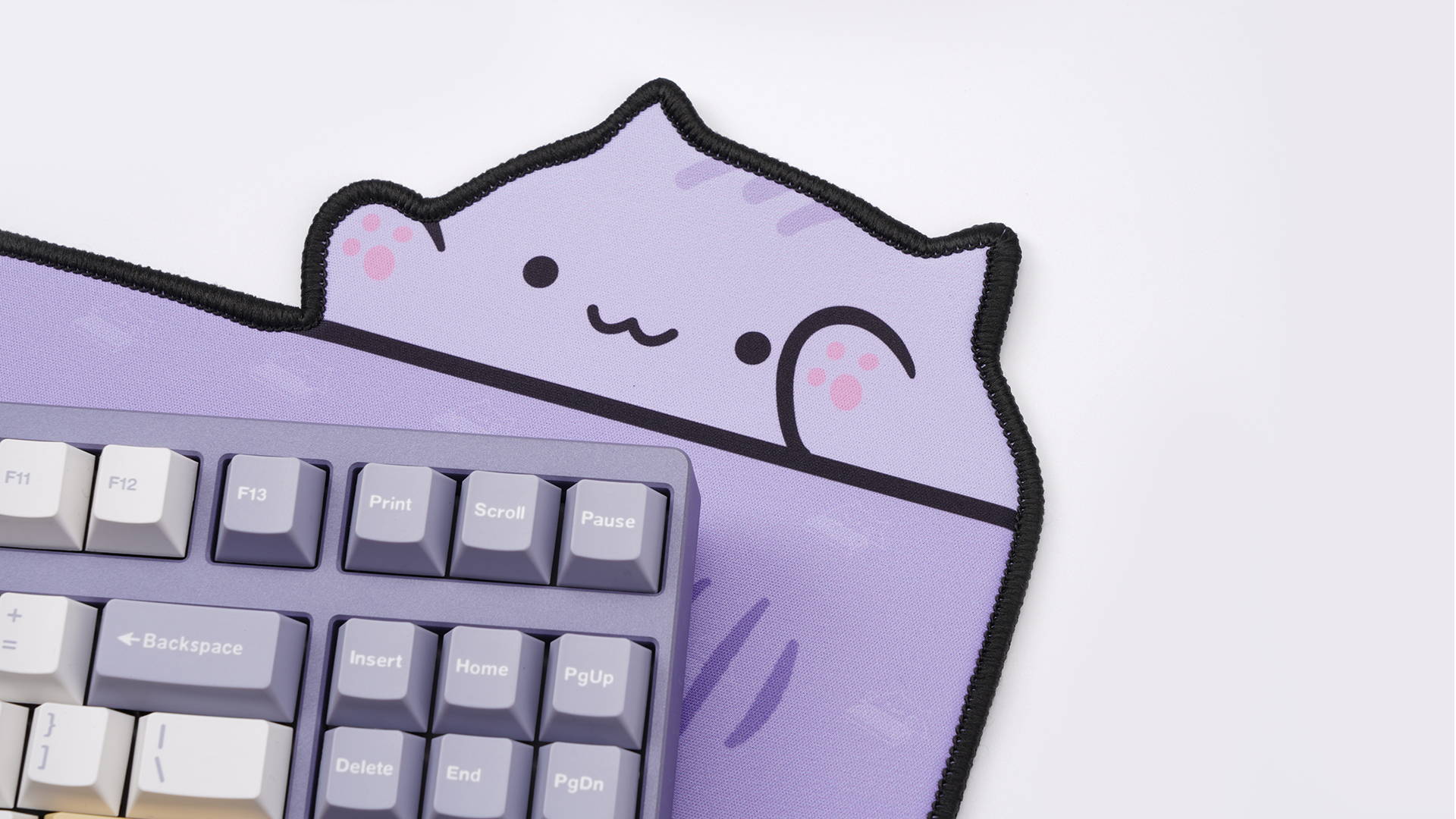 These deskmats are estimated to finish production in March, 2023 and ship out of China via Ocean Freight.
We're expecting them to arrive to us in April / early May, 2023 and then they get mailed out to customers.
Catpad S: 368mm x 232mm x 4mm
Catpad M: 394mm x 232mm x 4mm
Catpad XL: 900mm x 458mm x 4mm
Premium Printing Process
Waterproof coating only on Catpad XL
Cloth top, rubber bottom
Anti-fray stitched edges
All images displayed are photographs of prototypes, but there may be color variations of the final product in hand due to differences in lighting and color settings/calibrations of screens.


Some photographs are also of initial prototype rounds, thus there may be slight differences in stitching details. The final product will only have rounded corners for the rectangular area, not angular 90 degrees.


Please keep in mind the ETA is just our best guess according to the information currently available to us. Unexpected issues and delays can happen at every stage of the process.


Store policies apply to each order. Please read the FAQ for more info.

You cannot add any in-stock items to your order as we cannot guarantee its availability when the group buy is ready to ship.
You cannot combine this group buy order with a previous order as we cannot hold on to an order until the other one arrives.
You may modify your order until the group buy ends on December 30, 2022


Please send an email to help@mech.land from the email address associated with your order and list the changes you'd like to see made.
You may cancel your order and get a refund until the group buy ends on December 30, 2022
Please keep in mind we will deduct 4% of the total from the refund as we do not get the transaction fees back from our payment processor.
Any status updates pertaining to this group buy will be posted in the status updates page.


Please follow the instructions on the contact us page if you need to change your address before the group buy ships.