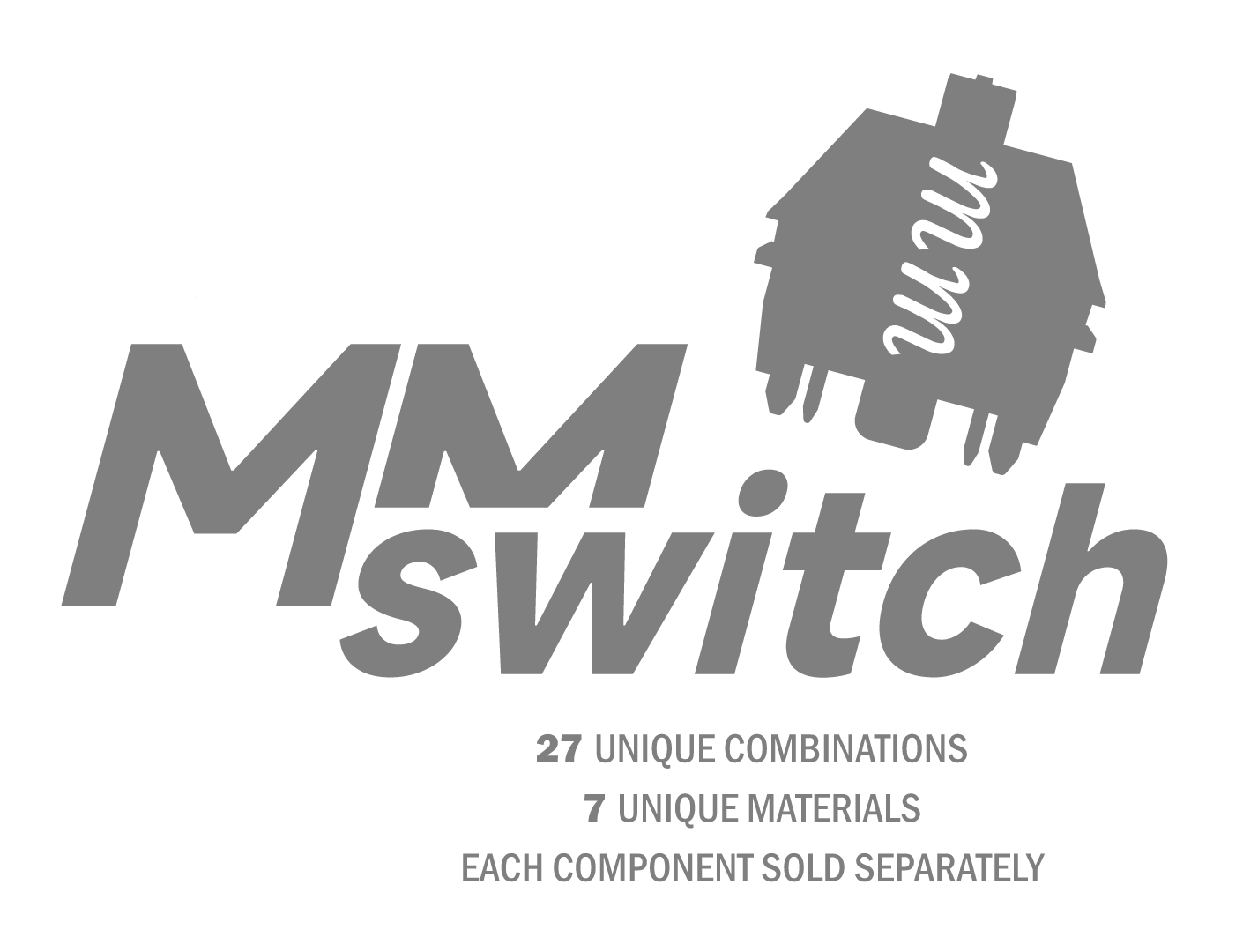 Introducing MM Switch from Wuque Studio! Made by JWK, each component of the housing is sold separately in packs of 35. WS Springs are sold in packs of 110.
You can pick up all the components for a complete switch, or you can pickup just the item you need to create your own Frankenswitch with other MX style switches
All the items in this page are in-stock and expected to ship out in 1-3 business days.

You may choose to pick up your order locally during checkout. More details on local pickup can be found here.
Some items are eligible for Lettermail shipping.
Get a free pack of WS Switch Films for every 6 components you buy - any combination of top housings, bottom housings or stems.
Discount will be automatically added to cart. The films must be added to cart as well. It can be any variant of the WS films. Discount cannot be applied post purchase. One free pack of films per 6 components, so for example you are eligible for 3 free films if you buy 18 components.
Preview MM Switch combinations