Zoom TKL: Assembled Edition
Fully assembled with lubed stabilizers
Includes switches and keycaps.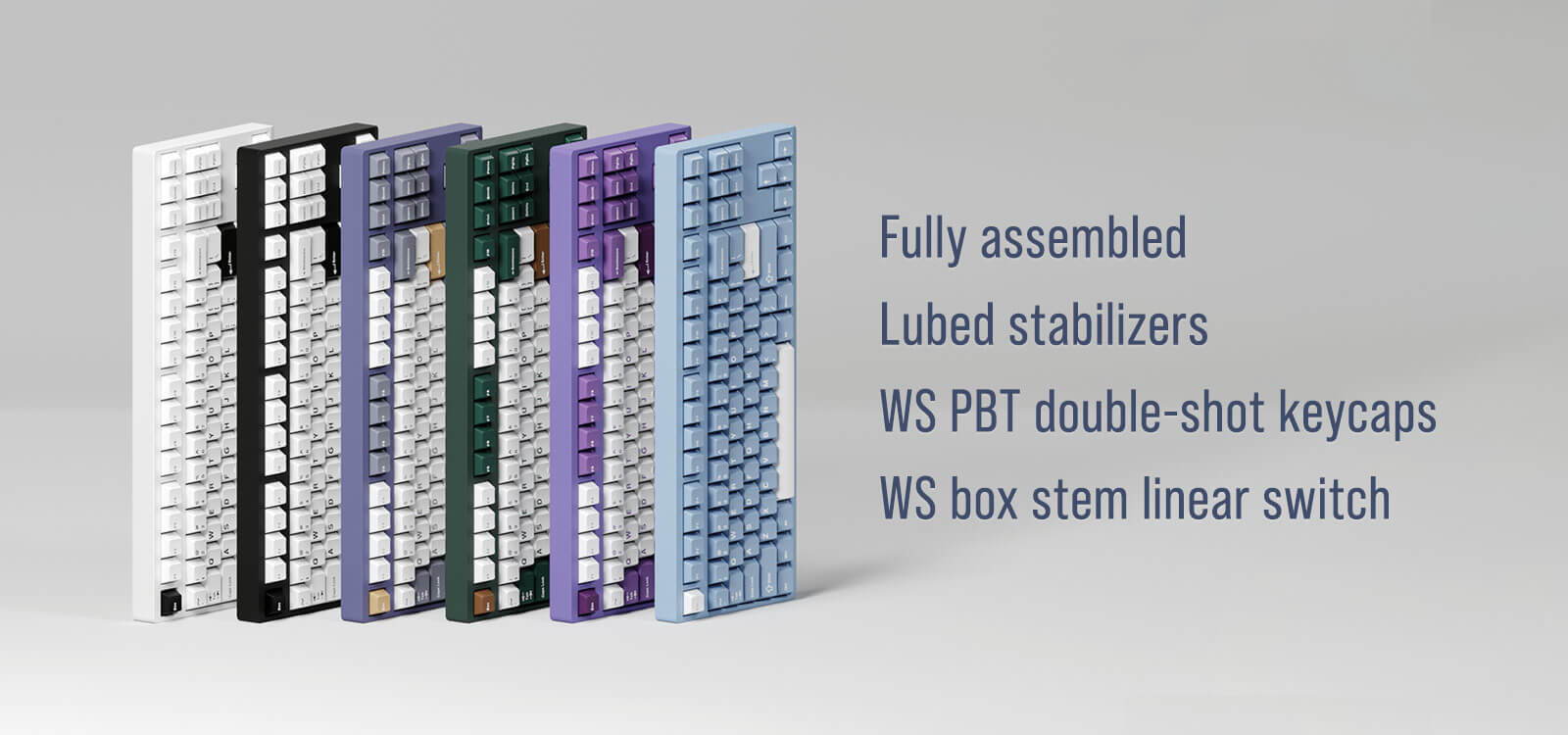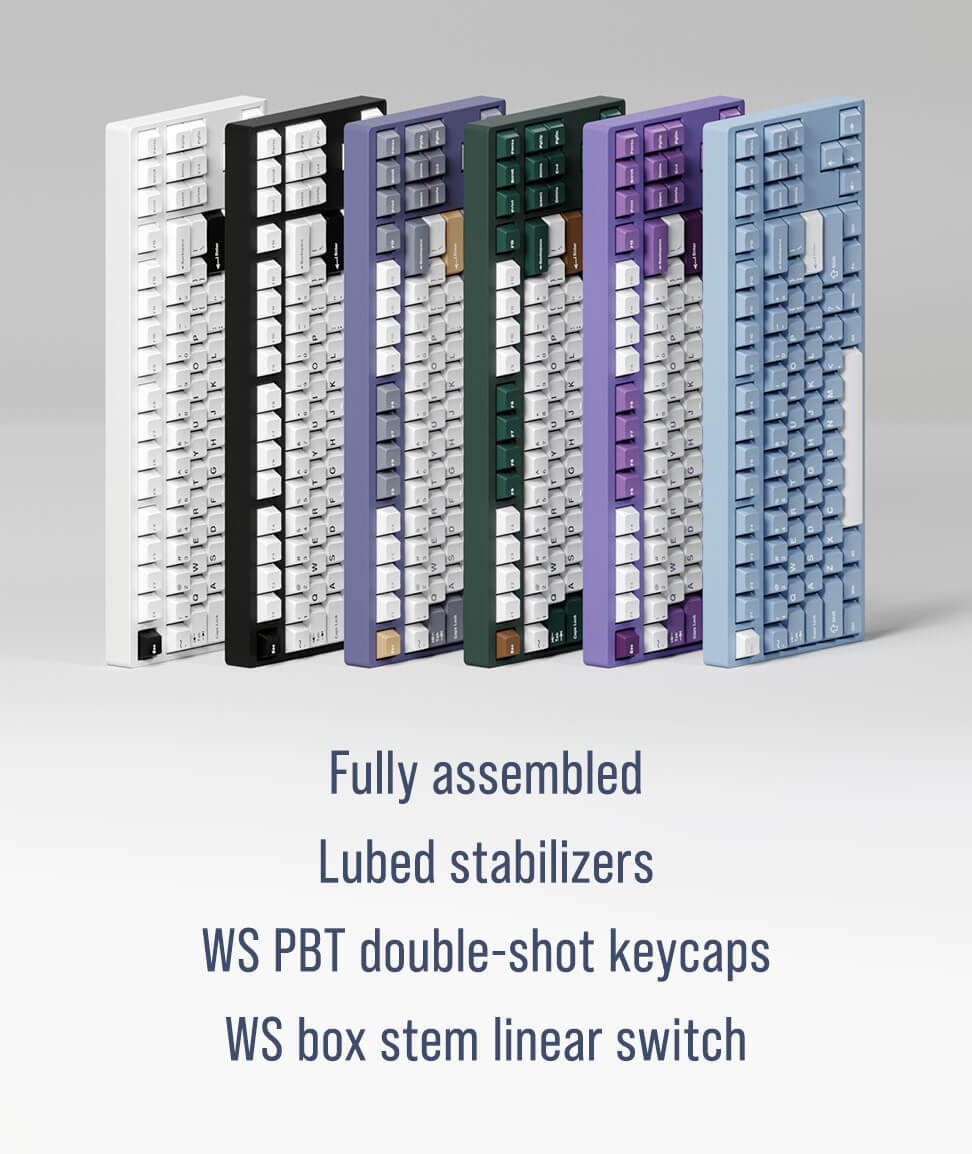 Route shipping insurance has been added as an option during checkout. We recommend it in case your package gets lost in transit from us to you, or is stolen after delivery.
This is not required for local pickup orders.
All add-ons and backplates are compatible with both Essential Edition and Assembled Edition
- Aluminum top and bottom case
- Back plate
- Keycap set already installed
- WS Standard or WS Switft Switches
- Multi-layout, hot-swap, Bluetooth PCB.
- Daughterboard + JST cable
- Polycarbonate or Aluminum plate
- Gasket sleeves

- Set of lubed WS Stabilizers

- 2250 mAh Li-ion battery

- Coiled USB-C cable
- PORON Dampener Kit
- Silicone keyboard feet
- Screws and other installation tools

- Faux suede storage case
PVD Mirror Black (Stainless Steel)
Gradient Faint Blurple (Glass)
Gradient Sky Blue (Glass)
Gradient Wild Green (Glass)
PVD Mirror Silver (Stainless Steel)
- Gasket mount design
- 80% with F13 and Winkey
- 1.2mm PCB with Ai03 Universal DB
- 5° Typing angle
- 18.86 mm front height

- Finish treatment: nano-coating, glass, stainless steel

- Splits: 3 space bar splits, left and right shift splits

- Default plate: PC or Aluminium Plate
- Bluetooth PCB polling rate in wired mode: 1000hz
- Bluetooth PCB can be used in wired or wireless mode.
Wuque Studio, Mech.land and many others across the world have spent 18 months debating over even the most minute details on a double-shot PBT mould. The goal was to fix and improve upon the slight imperfections seen in the popular double-shot keycaps in the market.
Countless revisions, prototypes and debates later the mould was finally complete in 2022. This mould is used in WS Kraken, WS Orchid Strings, WS Stellar, WS Basic Red, WS Basic Yellow and more!
Zoom TKL Assembled Edition features double-shot keycaps made in the same mould. The legends aren't printed or etched, they are different colored plastic injected directly into the base layer. These legends will never fade, rub off or change in any way!
Please keep in mind while the PCB supports additional layouts and the kit includes extra stabilizers, Zoom TKL AE comes only with the enough keycaps and switches to support the default layout pictured above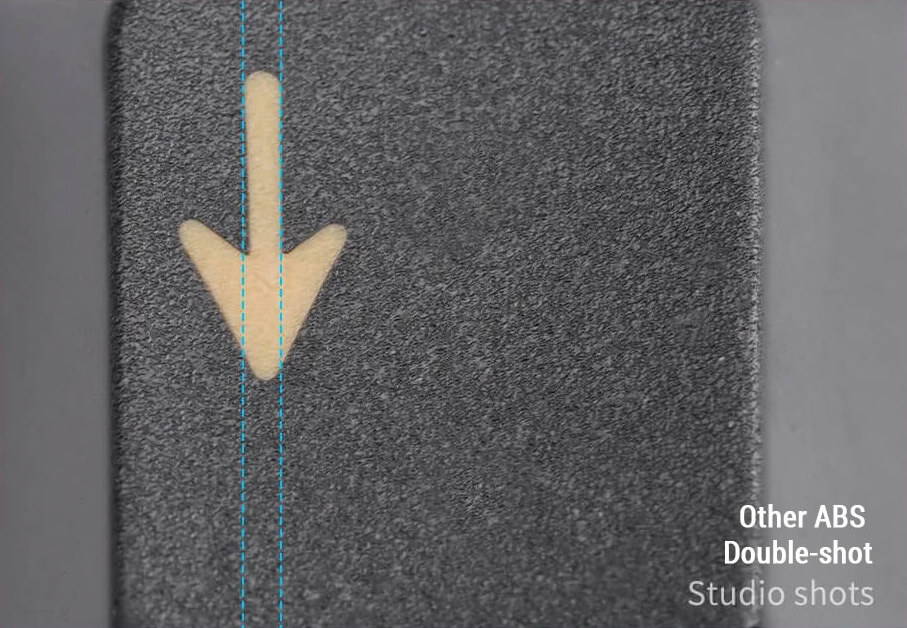 Other ABS double-shot brand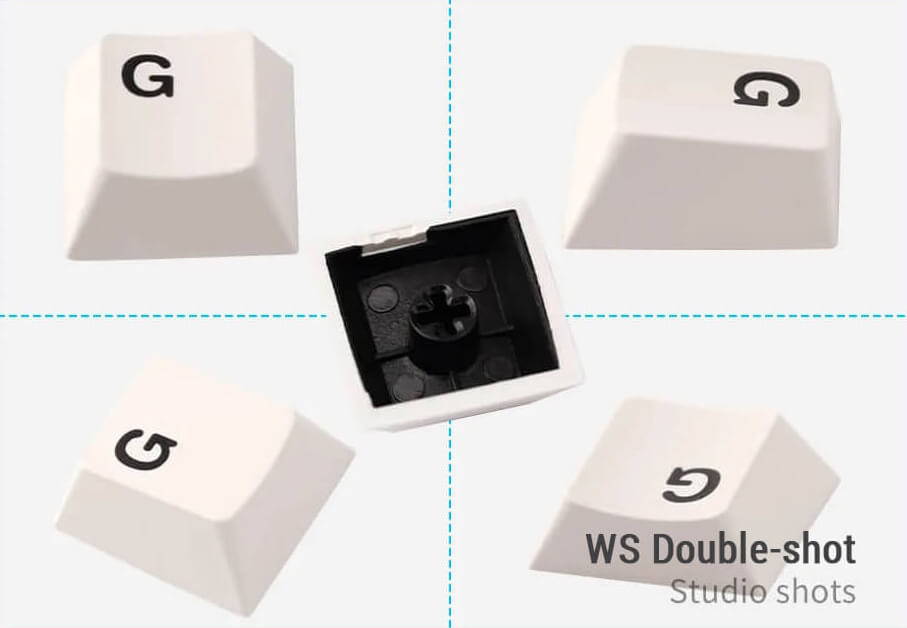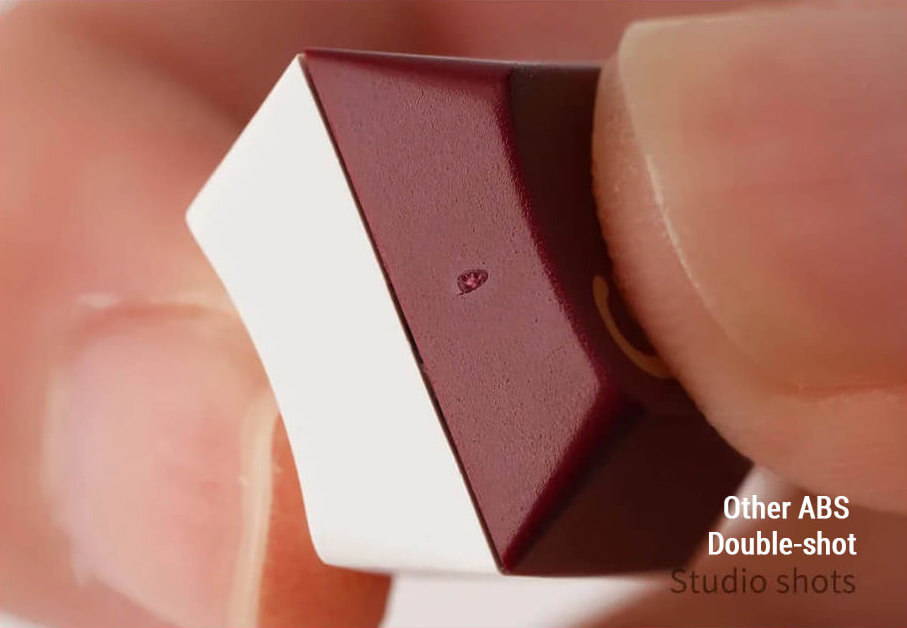 Other ABS double-shot brand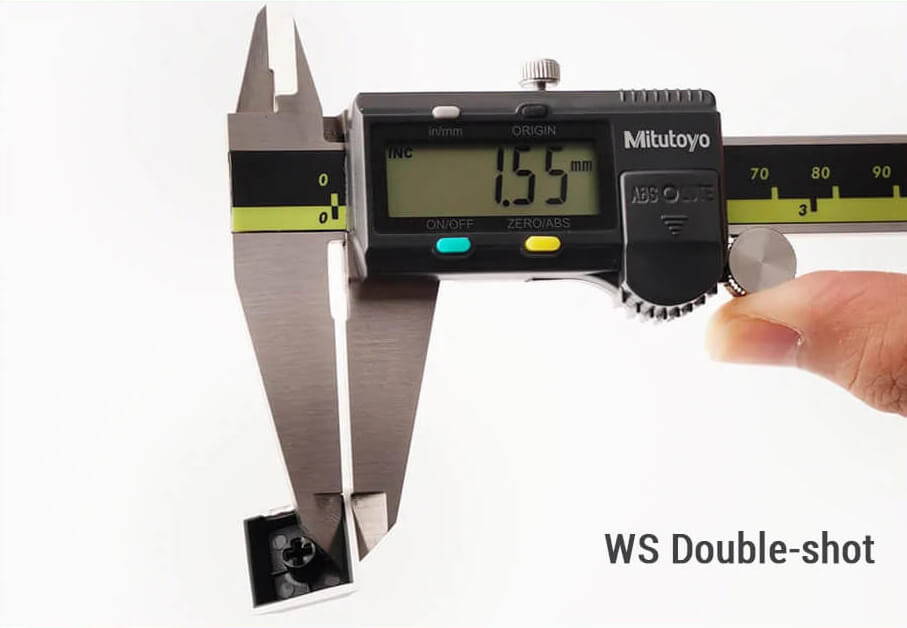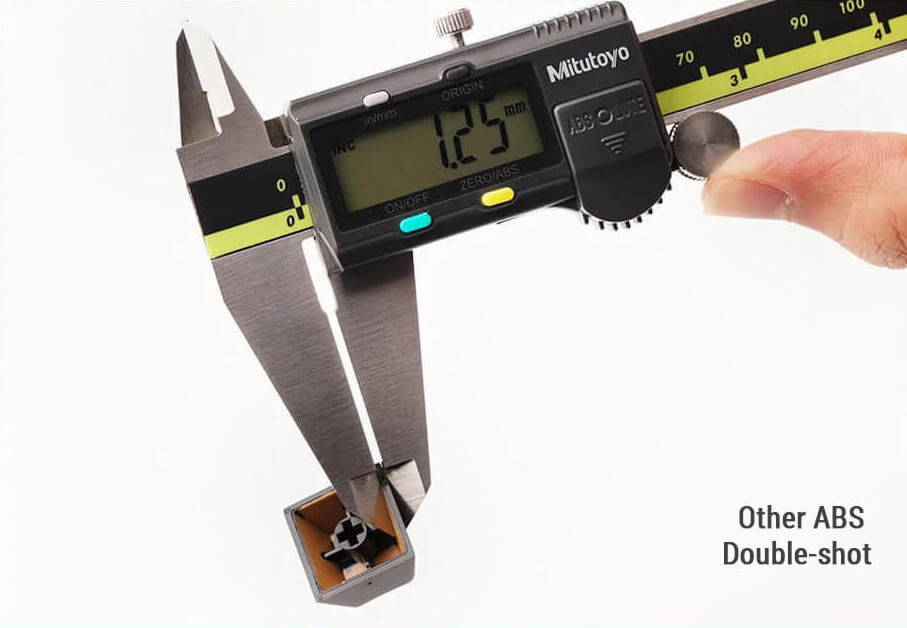 Other ABS double-shot brand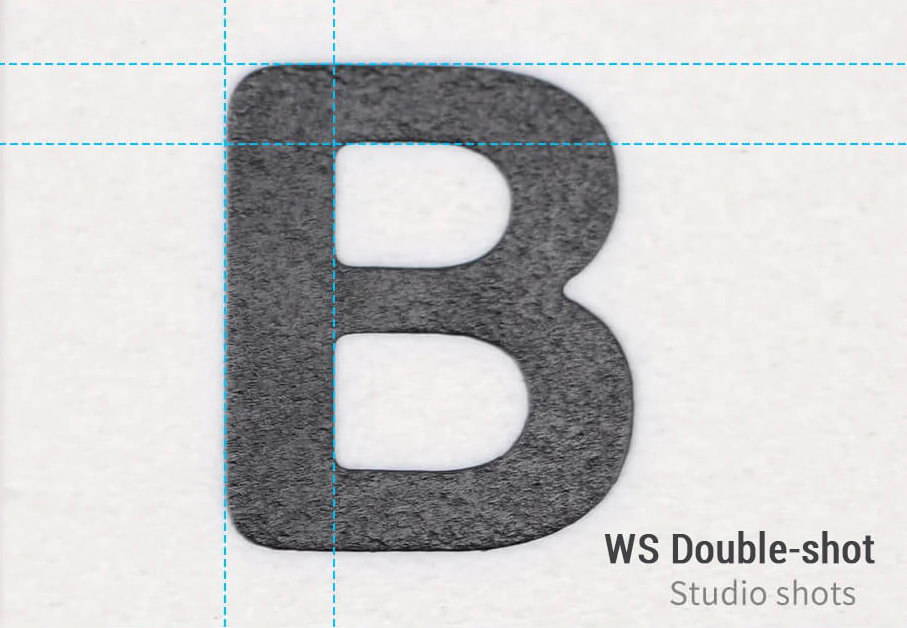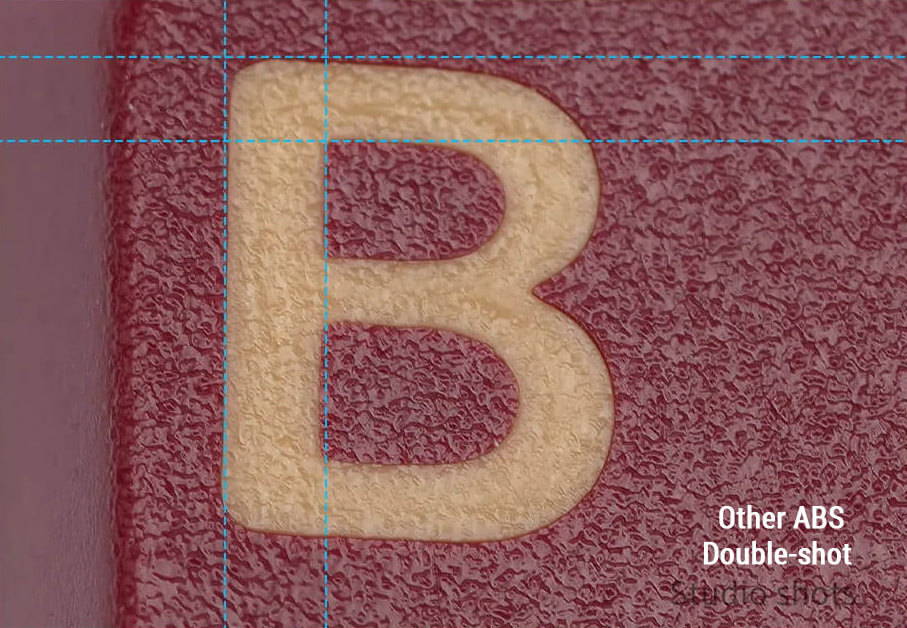 Other ABS double-shot brand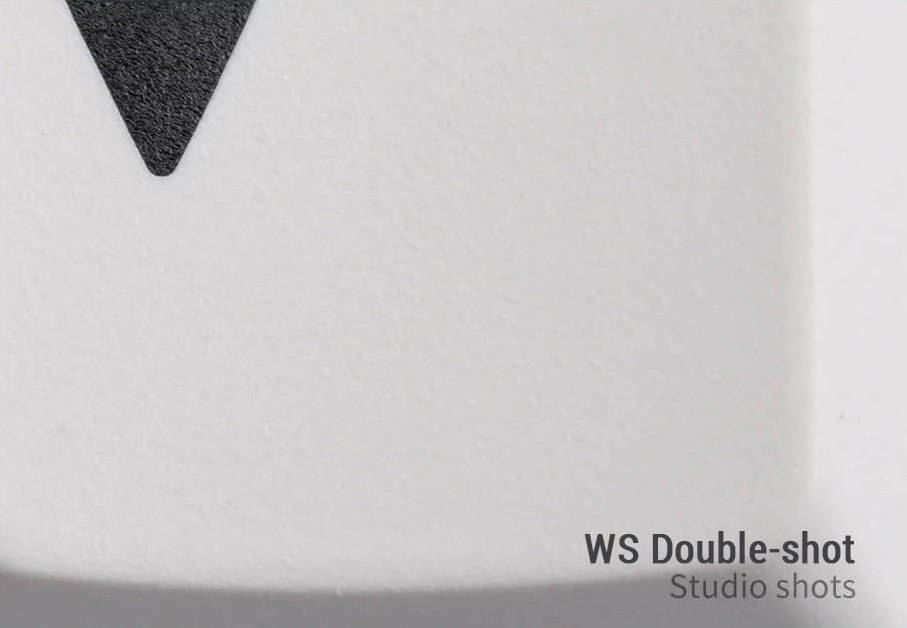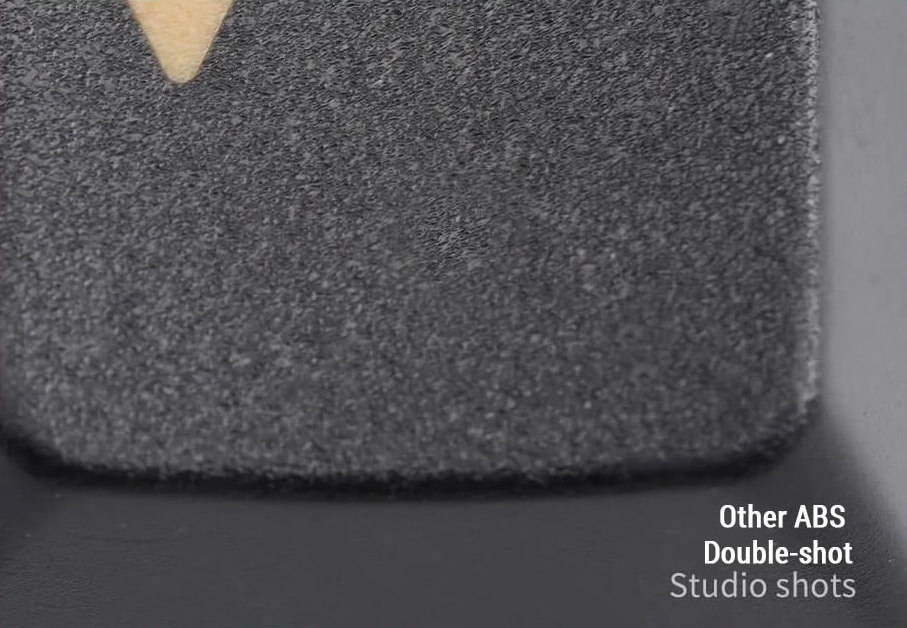 Other ABS double-shot brand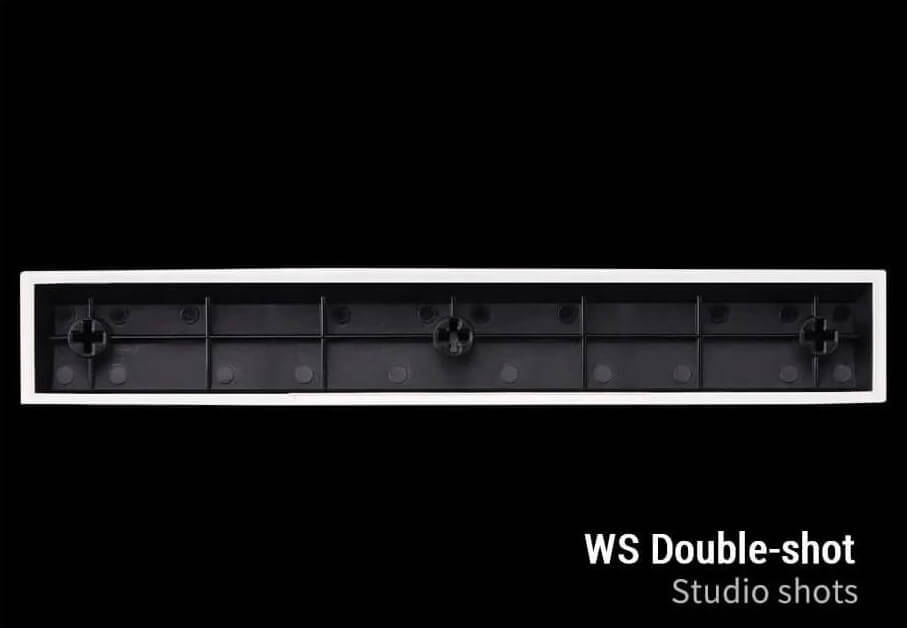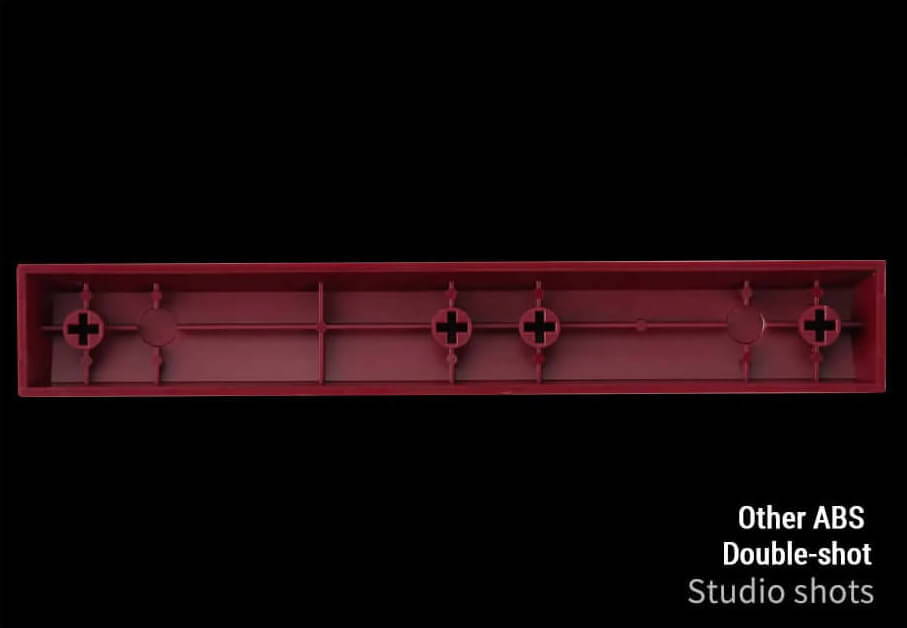 Other ABS double-shot brand
The WS Switches inside ZoomTKL AE are variations of the highly popular WS Switches sold separately.
They have an excellent coat of factory lube that makes them buttery smooth. Both switches have a box stem that makes them dust resistant and significantly helps reduce wobble.
Both WS Standard and WS Swift switches are nearly identical, the only difference is the travel distance between them.
WS Standard travels slightly further down for a traditional typing experience, while WS Swift switch triggers slightly earlier for those who prefer a lightning quick response time.
Please keep in mind ZoomTKL Assembled Edition comes with enough switches to support only the default ANSI layout pictured above. The PCB supports additional layouts but you may need to purchase additional switches to support those.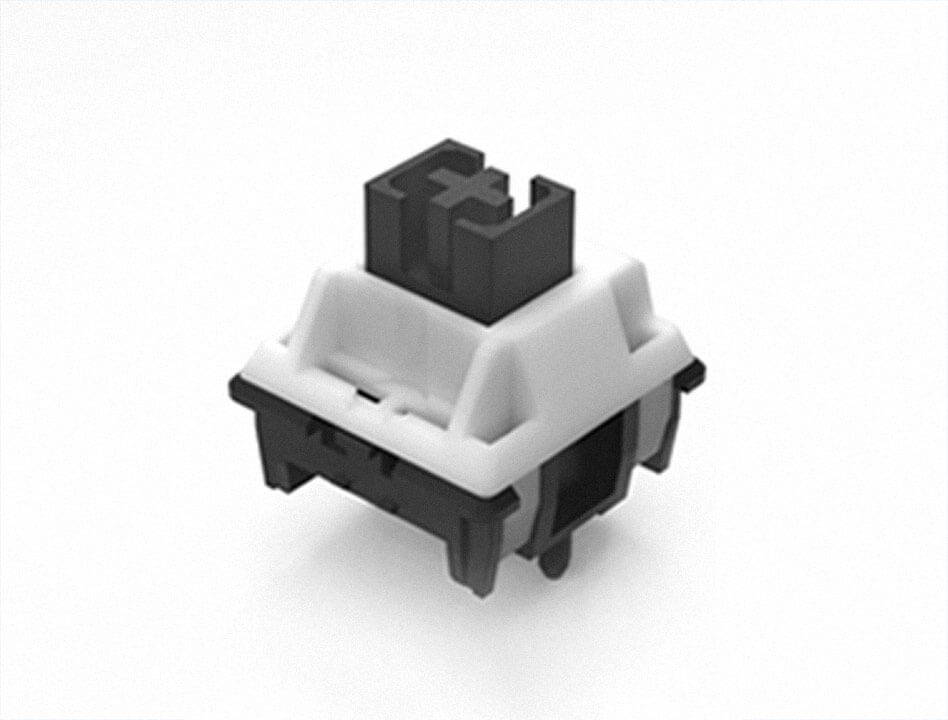 Switch type: Linear
Top housing: Nylon
Bottom housing: Nylon
Stem: POM
Bottom-out force: 63.5g
Travel distance: 3.8mm
Switch type: Linear

Top housing: Nylon
Bottom housing: Nylon
Stem: POM
Bottom-out force: 63.5g
Travel distance: 3.6mm
Zoom TKL AE Customization options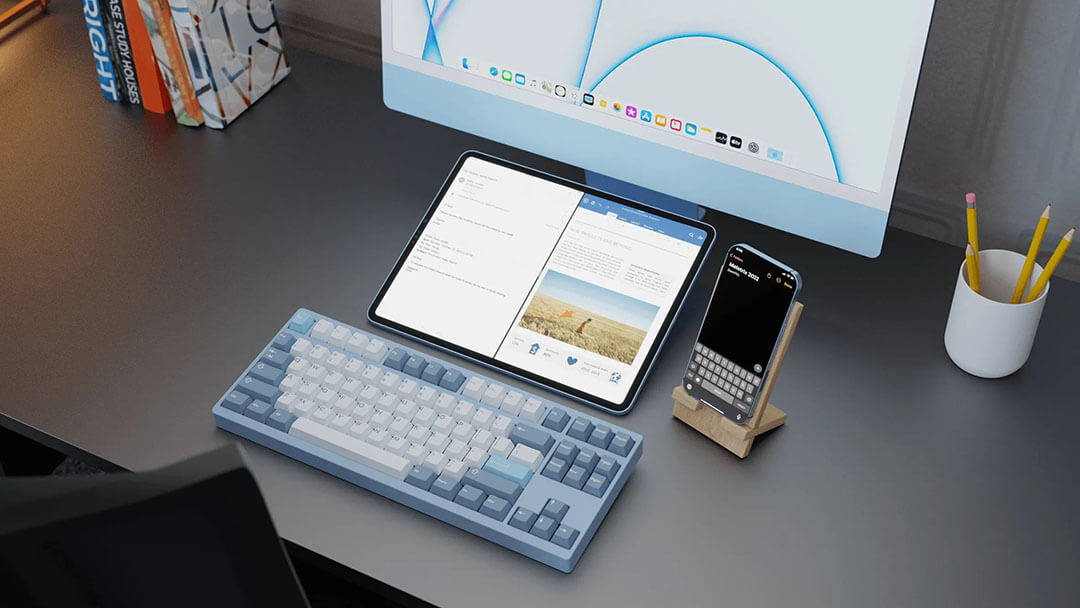 Use your Zoom TKL with your PC, laptop, tablet or even your phone - all without any wires. Enjoy a fast, lag free experience thanks to Bluetooth 5.0. Plug in an USB-C cable to charge the battery or to use the keyboard in wired mode. A 2250 mAh Li-ion battery is included with every kit.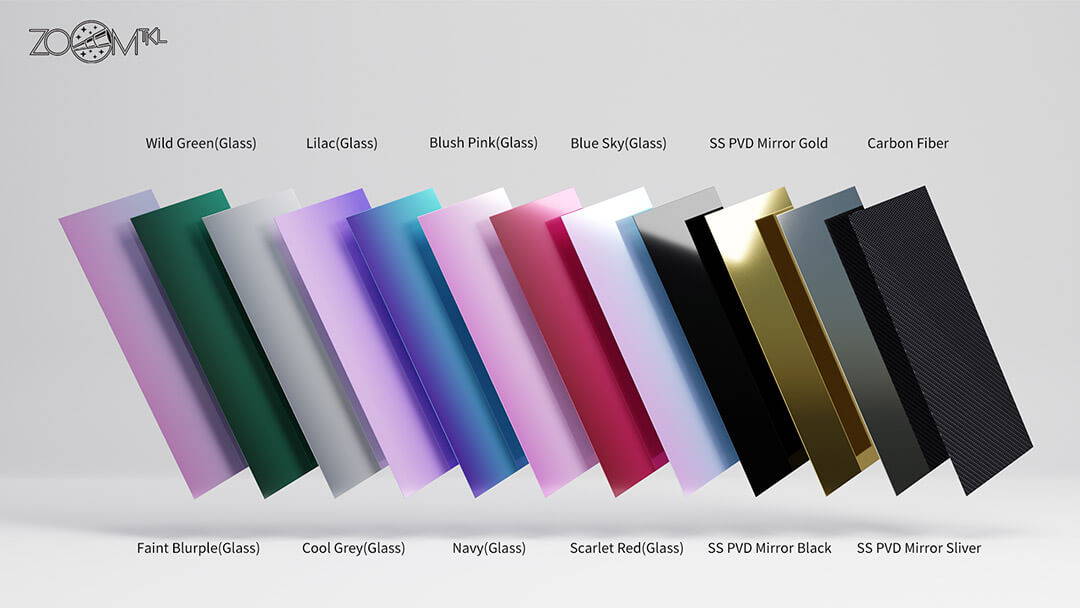 12 Back Plate Colors / Materials
Each Zoom TKL comes with a specific backplate as noted above. You can purchase additional backplates in 3 different materials - Glass, PVD treated Stainless Steel or Carbon Fiber.
Two choices for the default plate
Meletrix is offering customers a choice between two materials for the plate that comes with the keyboard kit. You can go with Aluminum for a more rigid, traditional type feel, or go with Polycarbonate (PC) if you prefer a light, bouncier experience
Zoom TKL uses a gasket isolation mount structure for a soft, bouncy and pleasant typefeel that won't fatigue your fingers even after hours of typing. Gasket mount keyboards sound better and feel more even throughout the board than the typical off-the-rack tray mount keyboards.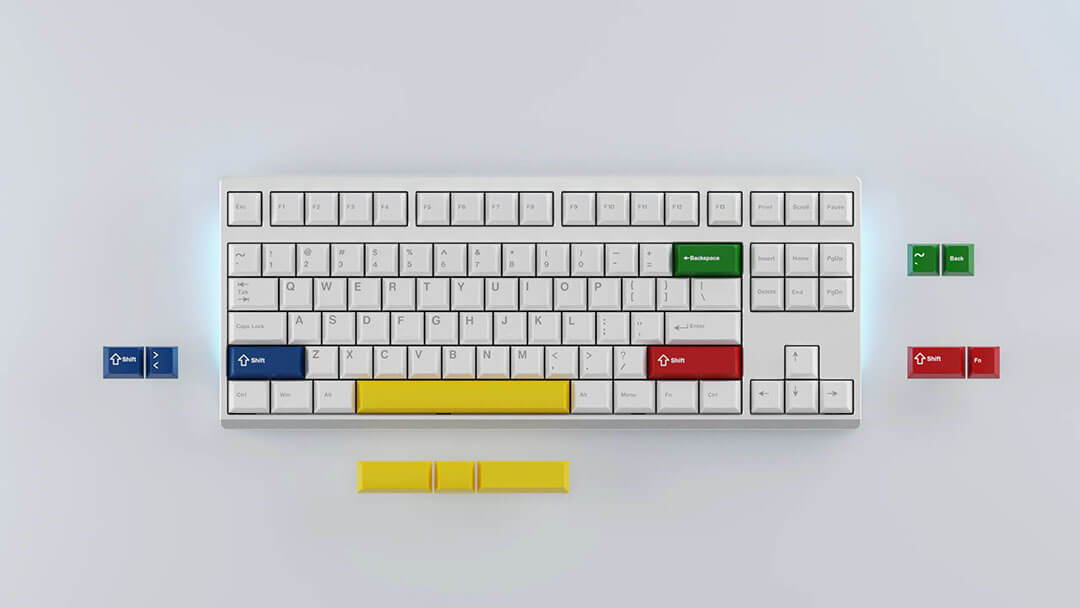 Unlike traditional keyboards, you are not stuck with just one layout on Zoom TKL! Change things up every now and then with split backspace, left shift and spacebar! You can also switch between normal and stepped caps lock or ANSI. The Assembled Edition comes with enough keys for only the default ANSI layout.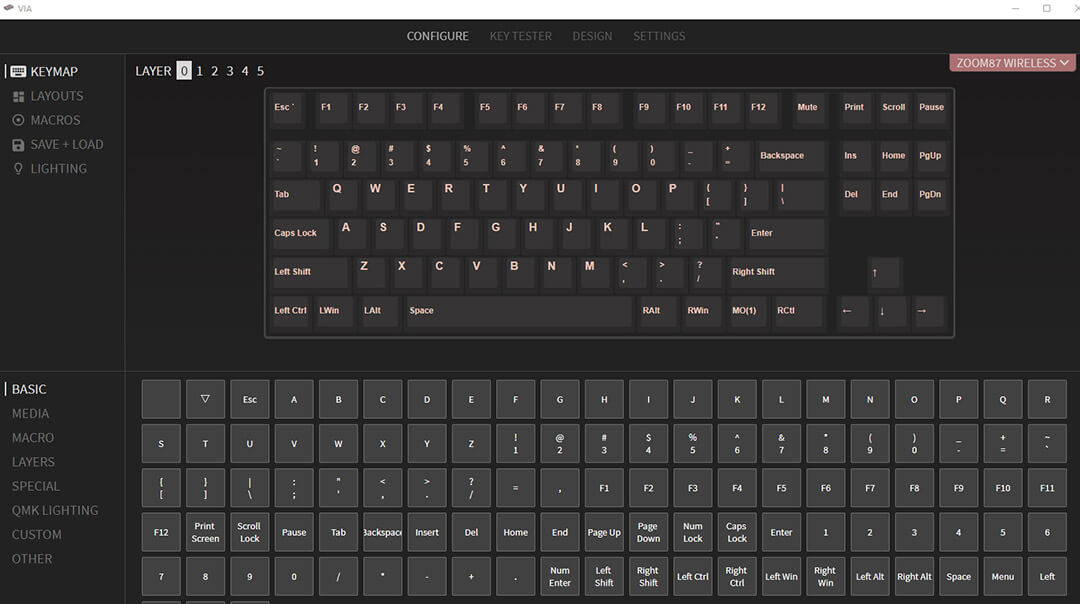 The Bluetooth PCB is fully compatible with VIA, the powerful GUI widely renowned for it's customizability and ease of use. Re-map any key on the keyboard on 4 different layers, including the knob. Use built in powerful shortcuts and macros, or define your own!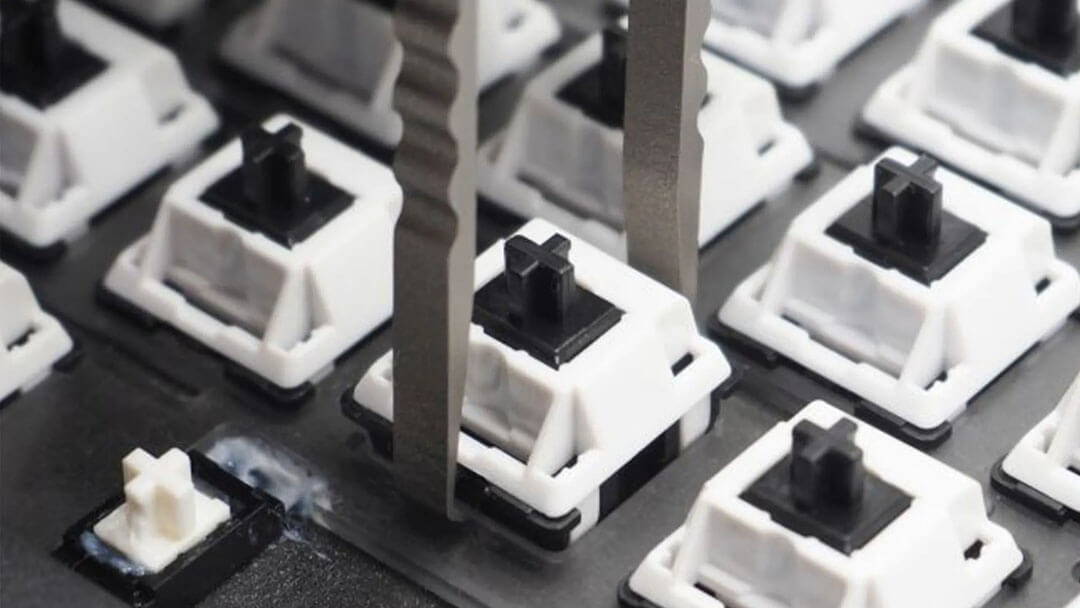 Zoom TKL PCB features Kailh Hot Swap sockets that allow you to just push the switches on, no soldering required! Changing switches is a breeze, you can go from linear to tactile in a matter of minutes, all on the same keyboard!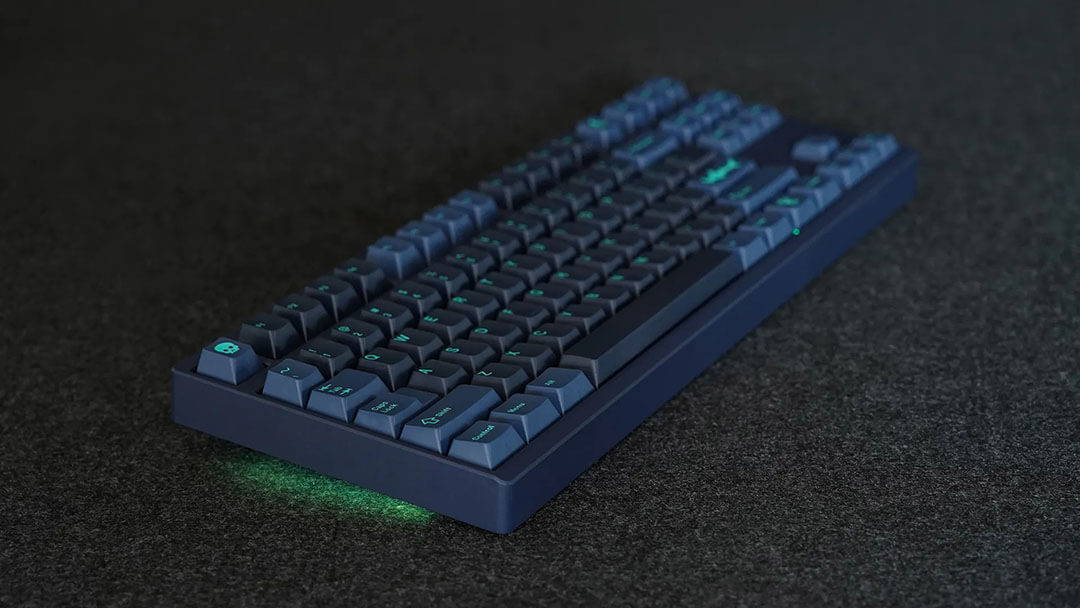 Zoom TKL features an array of LED lights on each side under the case for a soft underglow.
You can customize the lighting effects and colors in VIA in real time!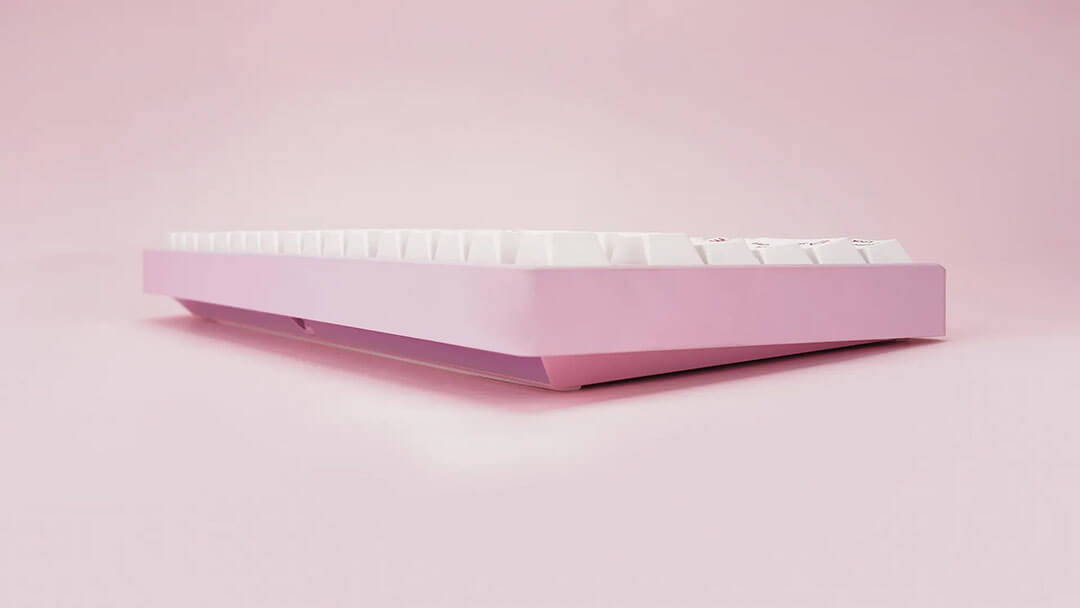 ZOOM TKL design incorporates a small slope on the front bezel to reduce the apparent height for a more comfortable typing experience. Meletrix also left a greater than usual distance between the function row and the numrow to make it easier to home in and to prevent accidental touch.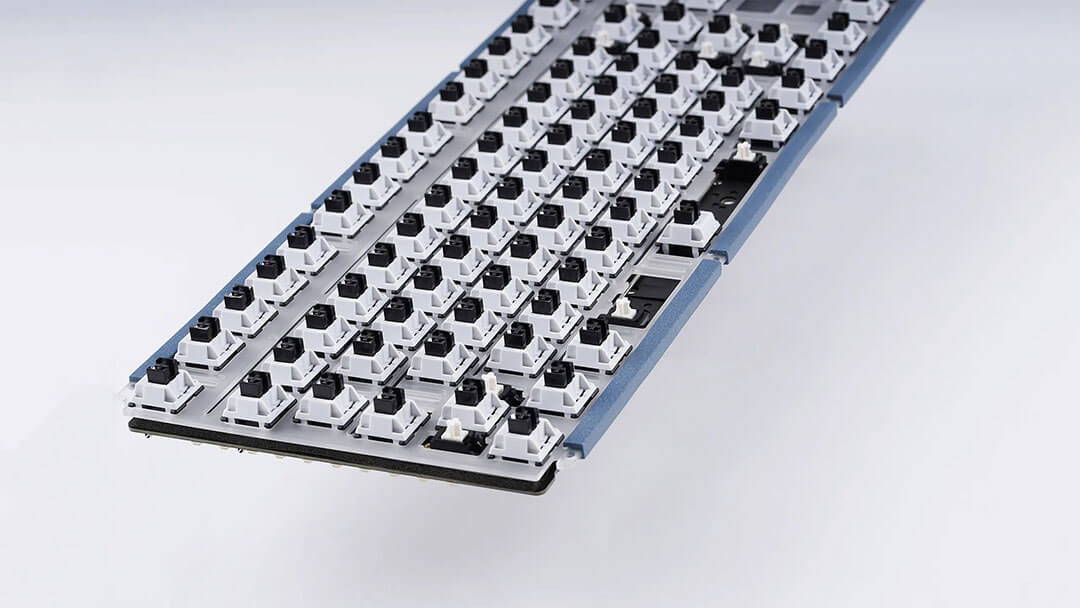 The gasket sleeves are made of supercritical foam, it can stabilize the plate while still give appropriate space allow it to flex at a balanced way. Just allow it to move, not too stiff, not too much flex.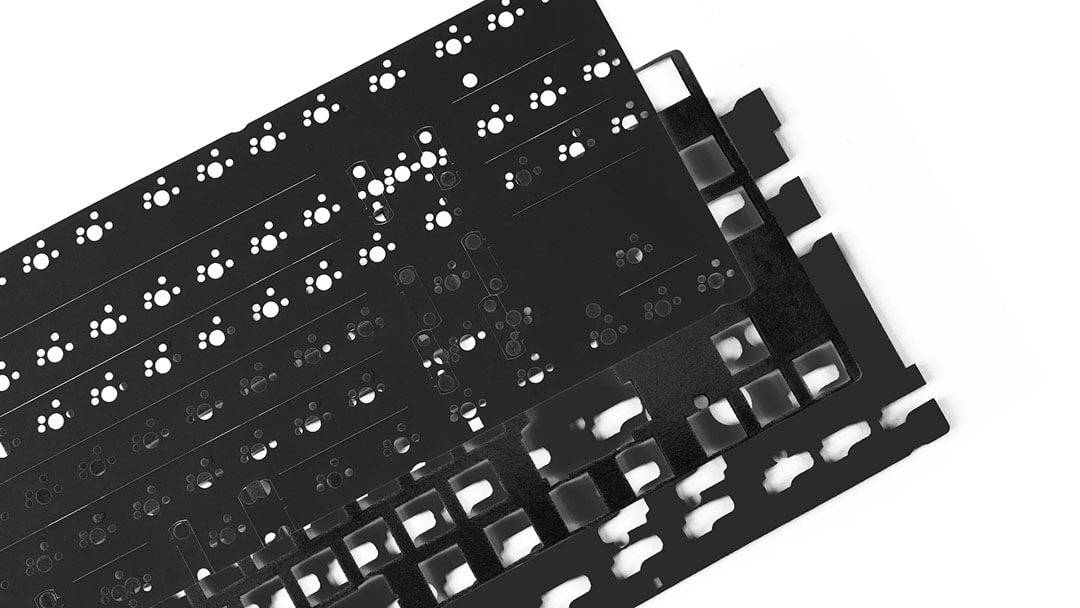 In order to reduce resonance, many tests were done on the foaming material of the Zoom TKL. Meletrix made the new PORON lighter and denser, as a result they make the keyboard sound more concentrated and deeper than stock settings.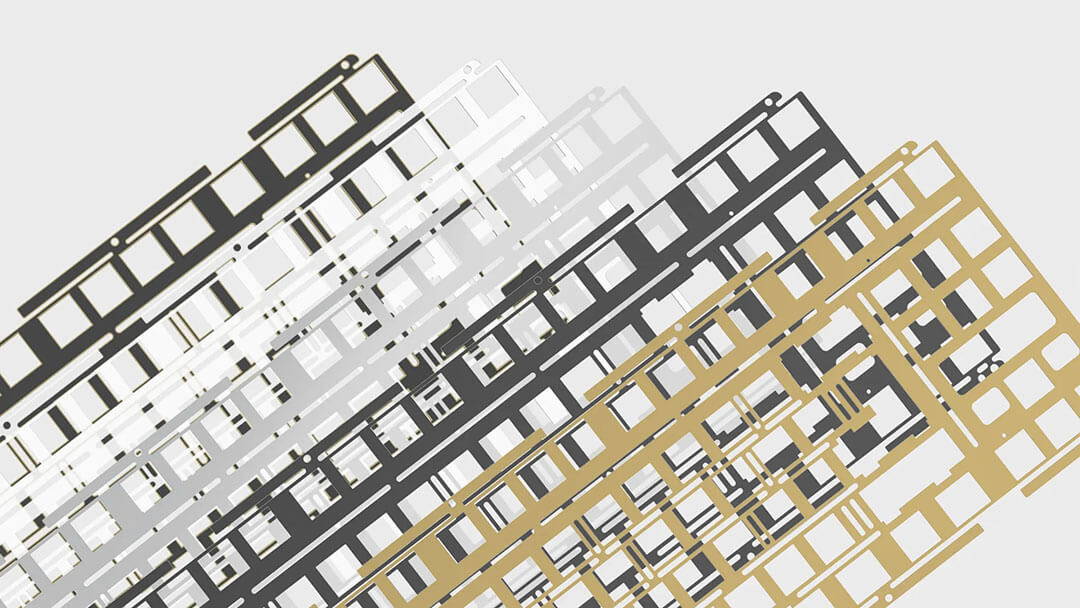 Plates in other materials, such as brass, aluminum and FR4, can can be purchased separately to dramatically change the feel and sound of the keyboard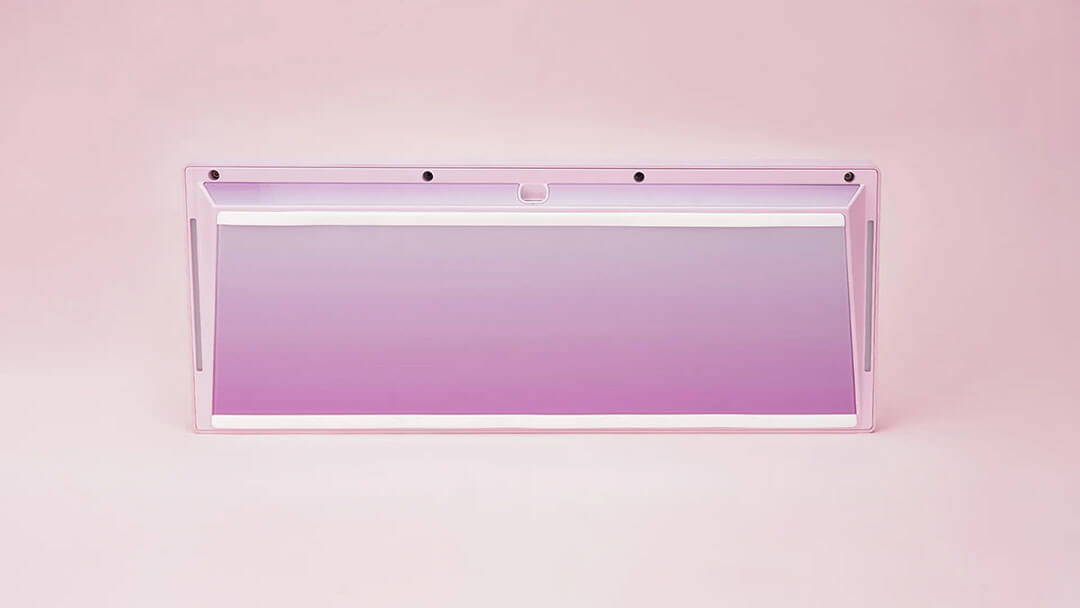 Zoom TKL uses a two long strips for feet. The longer strips ensures better stability and helps improving the sound of the keyboard as well. The lower foot will hide the four screw holes at the bottom.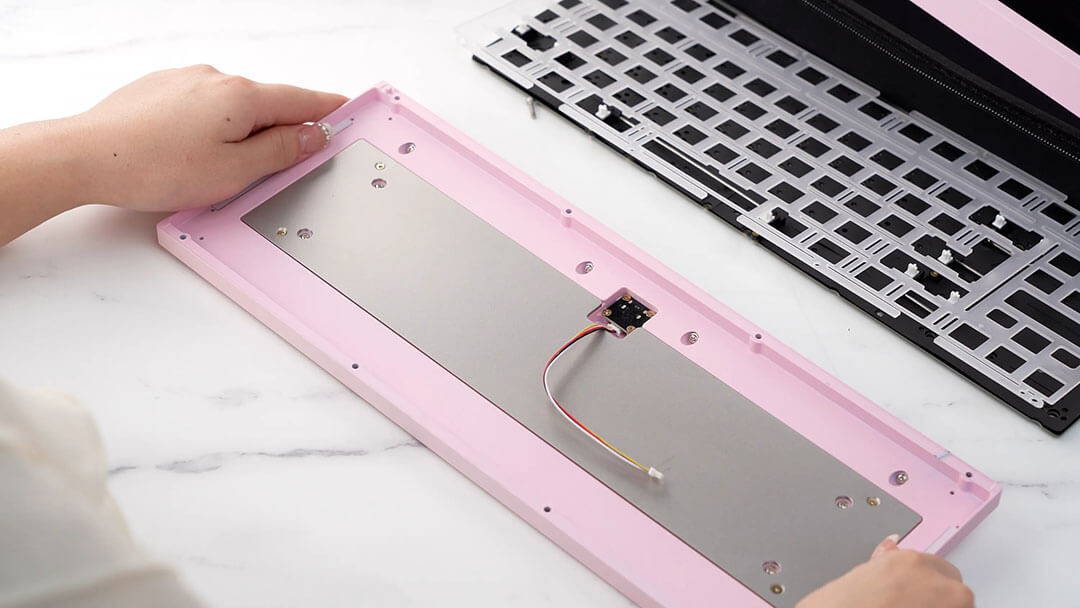 An optional internal stainless steel weight is sold separately for those who prefer a heavier keyboard or a slightly denser sound. It adds about another 350 grams to the weight of the keyboard.
ZOOM TKL comes with almost everything you need to put together your first keyboard, including an USB-C cable, premium WS stabilizers and a carrying case. The assembled Edition comes with fully lubed and installed stabilizers